HOME | UPDATES | JOIN | MEMBERS | LINKS
Welcome at Dutch Wetlook.com!
On this site we offer you lots of real Dutch girls that pose for wetlook for the very first time. And they all get soaked!
We ask Dutch girls to pose for us and at the end of the season you as a visitor can vote for the cutest and wettest girl.
This girl will be awarded the title 'Dutch Wetlookmodel of the Year'!
This weeks update:
Movie of busty Jennifer in shiny black pants and red shirt posing on the shore.




Hinke is wearing a black pants on little heels and a vest over a straight black top which gets a great shine when soaked.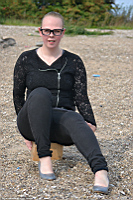 Desiree thanks you for the nice gift she got!
With bare feet she walks through the mud to get her little brown dress wet in a puddle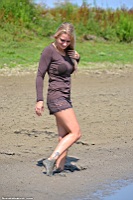 Also available at www.wetlookstore.com as a single download.

Movie of 2 friends together in dresses, Deveny plays with Chrissy!

On this site we focus at girls that enjoy making wetlook, getting soaked while fully clothed. There is clothed swimming, but also posing in wet clothing.
This is a fully clothed, nonude wetlook-site. That means that all images, including those in the memberarea, are of girls wearing wet clothes!
USC2257: All girls on this site are 18 years or over.
---