HOME | UPDATES | JOIN | MEMBERS | LINKS
Welcome at Dutch Wetlook.com!
On this site we offer you lots of real Dutch girls that pose for wetlook for the very first time. And they all get soaked!
We ask Dutch girls to pose for us and at the end of the season you as a visitor can vote for the cutest and wettest girl.
This girl will be awarded the title 'Dutch Wetlookmodel of the Year'!
This weeks update:
Big and small, they're all beautiful! :-) Meet Deveny with long black hair and a killer-smile :-)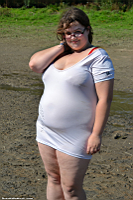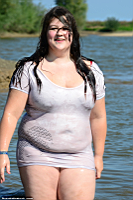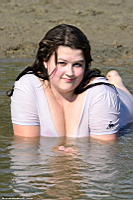 New contestant Melanie in Abercombie & Fitch shirt uses her Converse to get herself soaking wet!

Tanja in little dress is happy in the water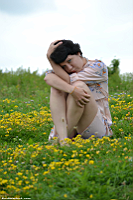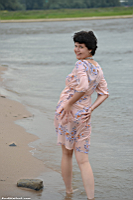 Sam in blue satin blouse and a black sheer skirt gets all soaked!

Two small things make one nice one:
First a pictureset of a girl we found, bathing her horse. She is wearing a horse-riding pants and doesn't mind the water at all, very natural!
Then a short movieclip of blond cutie Britt in blue shorts splashing around.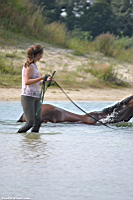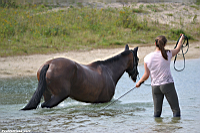 Daphne in good jeans and gray shirt on top, sneakers with heels :-)

On this site we focus at girls that enjoy making wetlook, getting soaked while fully clothed. There is clothed swimming, but also posing in wet clothing.
This is a fully clothed, nonude wetlook-site. That means that all images, including those in the memberarea, are of girls wearing wet clothes!
USC2257: All girls on this site are 18 years or over.
---