HOME | UPDATES | JOIN | MEMBERS | LINKS
Welcome at Dutch Wetlook.com!
On this site we offer you lots of real Dutch girls that pose for wetlook for the very first time. And they all get soaked!
We ask Dutch girls to pose for us and at the end of the season you as a visitor can vote for the cutest and wettest girl.
This girl will be awarded the title 'Dutch Wetlookmodel of the Year'!
This weeks update:
Wanda didn't grasp the idea of wet clothing completely, but her effort gets her in :-)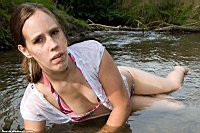 We got some nice compliments about the dresses we posted, so here's another great one!
Rebecca in a long red satin dress that turns almost into black when wet! Great girls as well btw!!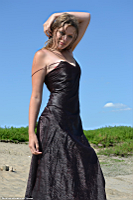 Marjolein in a summer dress enjoys the beach, can't wait till it's summer again! :-)

Marieke in a long brown shirt takes a shower, with great c-thru moments!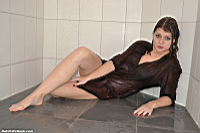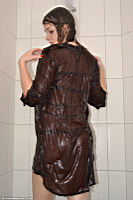 Lotte & Cindy in a private pool, Lotte is wearing a sheer white blouse, great wet hair!

On this site we focus at girls that enjoy making wetlook, getting soaked while fully clothed. There is clothed swimming, but also posing in wet clothing.
This is a fully clothed, nonude wetlook-site. That means that all images, including those in the memberarea, are of girls wearing wet clothes!
USC2257: All girls on this site are 18 years or over.
---